Welcome to Tech Event UK

You can also find us on Facebook - Tech Event UK
Tech Event UK is an event support company that works with Organisations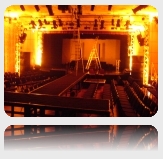 and Venues to achieve the best event you can. We can supply technicians and event staff or equipment in the areas of sound, lighting, stage, AV, power distribution and technical event logistics. Our production management department will look after all the event safety and technical requirements to the highest standards.
Tech Event UK work with a large range of clients from amateur and professiona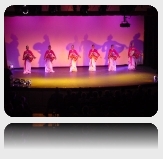 l Theatre Companies, Venues and Theatres, Local councils, Arts Originations, Schools, Colleges, Universities, Charity groups, Agents, Bands and Festival Organizers, which makes us a excellent company being able to go from school training to rock & roll touring. Making us a very versatile company to work on multiple projects with you. We pride ourselves on providing the same level of professional service and presentation across the board and the country, to ensure all your events look and sound their best.
Make Your Event -The Event


Stage Lighting
Live Sound
Audio Visual
Staging
Power Distribution
Architectural Lighting
Consultancy
Event Management Support
Venue/Theatre technical Support



Hire – Consultancy – Management